If you can say yes to any of these thoughts, you may want to consider counseling:
Life seems hard. I'm sad a lot. Worry consumes me. I'm mad all the time. I can't control what I do.
It can be a personal path to aid you in the healing journey. Would you like to move towards fullness and freedom?
Sometimes, we just need a different perspective to help us see the truth.
Life can be weary and overwhelming. And, sometimes we can't figure out why we feel the way we do. It feels like a downward spiral of negative self-talk or hurtful emotions. When we begin down that path, our energy levels drop, relationships start to show signs of fracture, and negative thoughts can take over. We want to get off this cycle.
If life seems to be out of control, or even if you can't identify what the barriers are, counseling can change your life by working through these struggles – even the ones that seem insurmountable.
Counseling can be your first step.
HOW DOES IT WORK? WHAT CAN I EXPECT?
Counseling is a uniquely personal process.
While in counseling, you will have to discuss hard topics and dive into areas that may be troubling you. Be prepared to do the work that will equip you to heal and live the life you were made to live.
This requires trust. I will be your partner and navigator. But to do that, we must first get to know each other. We will start off with a consultation, where we will define the foundation for our future time together. After this initial conversation, we will establish our next steps.
At its' most effective, counseling sessions are a place where deep sharing happens. And, just like any good relationship, special consideration is made to reflect the unique aspects and qualities of the individual. I use a holistic and integrative approach which allows me to utilize the methods and strategies that are best for you.
---
ECLECTIC THERAPY

I use various treatment therapies and modalities depending on your unique needs. A few of the therapies I may use in session are listed here:

PERSON-CENTERED APPROACH

The client/ counselor relationship is critical to healing. I want to provide a judgment-free and unconditional atmosphere so you can help yourself understand your situation and your world. In this therapy, I help you direct your own healing. 

COGNITIVE BEHAVIORAL THERAPY (CBT)

Problems you are having may be based on unhelpful ways of thinking.  CBT helps clients change these unhelpful thinking patterns. There may be times we glimpse into your past, but the primary focus is on your present, helping you develop more helpful ways of coping with life.

POSITIVE PSYCHOLOGY

This is the study of what makes your life worth living.  In other words, it is an approach to looking at your thoughts, feelings, and behaviors, focusing on your strengths instead of weaknesses.  In general, the greatest advantage of this therapy is that it teaches you the power of shifting your perspective. 

MINDFULNESS

This therapy helps you to be fully present in the now. It helps you to be attentive of your thoughts and physical bodily responses so you can be better at handling your day to day feelings and issues.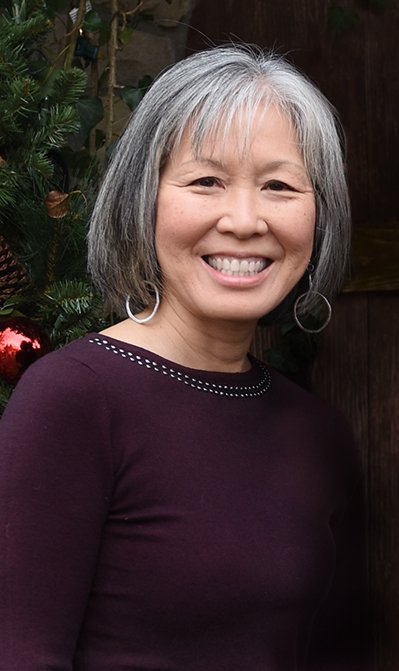 I am an Ohio licensed professional counselor having received my master's degree in Clinical Mental Health Counseling from Xavier University.
My desire for you is to live the life you were meant to live. I have hope for everyone I meet, because just by coming to a counseling session, you have already taken a crucial step forward. I take a holistic approach, focusing on you as a whole person and as a unique individual, by providing you with personalized strategies that will help you grow and change. These strategies may be challenging at times, though are designed to be beneficial to your development.
I don't know many people who like to be told what to do, so I want to give you that same respect. I may offer feedback and suggestions for "home" work, while also wanting your thoughts and insights regarding this work. Together, we will build a strategy that will help you live out your potential.
I'm a nature lover and enjoy being out in the woods exploring God's world. As a professional Registered Architect, I like creating through hands-on experiences. I also express myself through music; singing, playing the piano, and ballroom dancing. My husband and I have 4 children and 7 grandchildren. On great weather days, we go on long and short rides on our motorcycle.
"Just by being here, you've taken the first step. Let's continue the journey."